Amaretto Truffles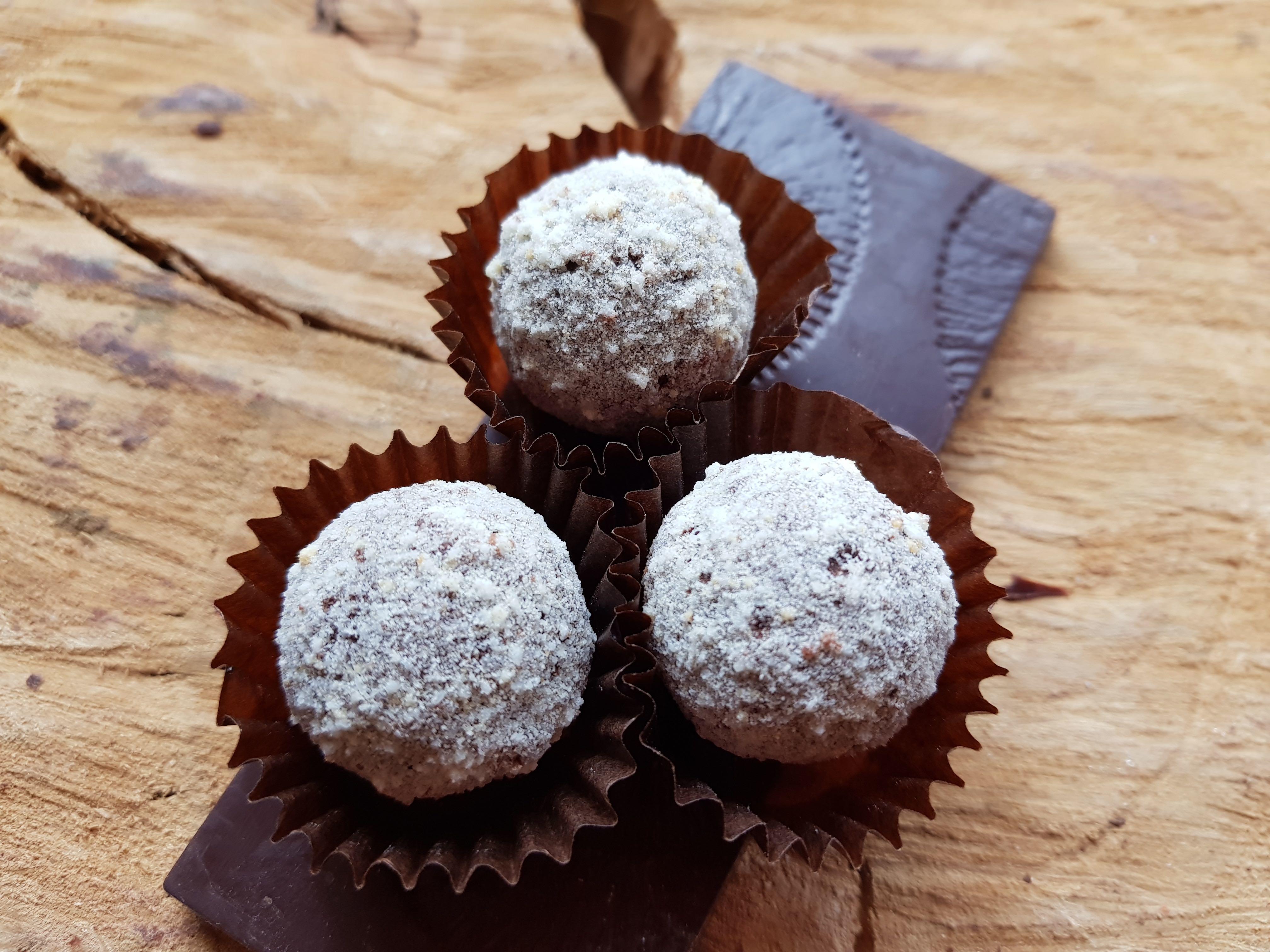 Amaretto Truffles
The distinctive almond flavour of Amaretto liqueur makes these truffles especially delicious. The truffles are rolled in Amaretto biscuit crumbs. The softness of the ganache and the crumbliness of the outside creates a very enjoyable contrast.
Dairy free, contains alcohol and gluten.
Our truffles are freshly made without any artificial preservatives, and are best enjoyed fresh. If you are ordering your chocolates in advance for a specific date, please give us your required delivery date in the "Ordering for a specific date?" section below.
For more information about shelf life,  ingredients and nutritional values as well as potential allergens please visit the About Our Chocolates page.
Single truffle orders will be packed in beautiful, clear-faced Kraft bags, or in some other appropriate way depending on the order size.
DELIVERY & RETURNS
Learn how to edit the text in this section by looking at your theme's notes section.