Bespoke
We create personalised gift boxes and plaques, chocolate displays, bespoke flavours and chocolate paintings in close co-operation with our private and corporate clients. We always go the extra mile to make sure that we truly meet your requirements.
A very impressive gift, and a fine indulgence for yourself. 24 fine chocolate half-baubles, each containing one of our fine truffles, pralines or creams. They are individually hand-decorated and numbered, and provide you with a decorative and delicious Advent period.Dairy free, VeganBox size: 420 x 300 mm, each half-bauble is 2" (50 mm) in diameter. Please place your box on a horizontal surface. The baubles are not attached to the box, they will lift out easily.Your baubles contain fresh truffles, pralines and creams, all made without preservatives. Each kind of chocolate has a different shelf-life, some shorter, some longer. You will find a few shorter shelf-life truffles at the beginning of the Advent period. Therefore, to avoid disappointment it is advisable to follow the numbering.Dairy free, Vegan, naturally gluten freePre-order now and we are happy to accommodate your colour and flavour ideas. Delivery in last week of November. 
£89.95
Please browse the images of some of the bespoke items we created for our customers.They are all made of high quality dark chocolate, decorated with edible food colouring. Individual pricing based on your requirements.
£60.00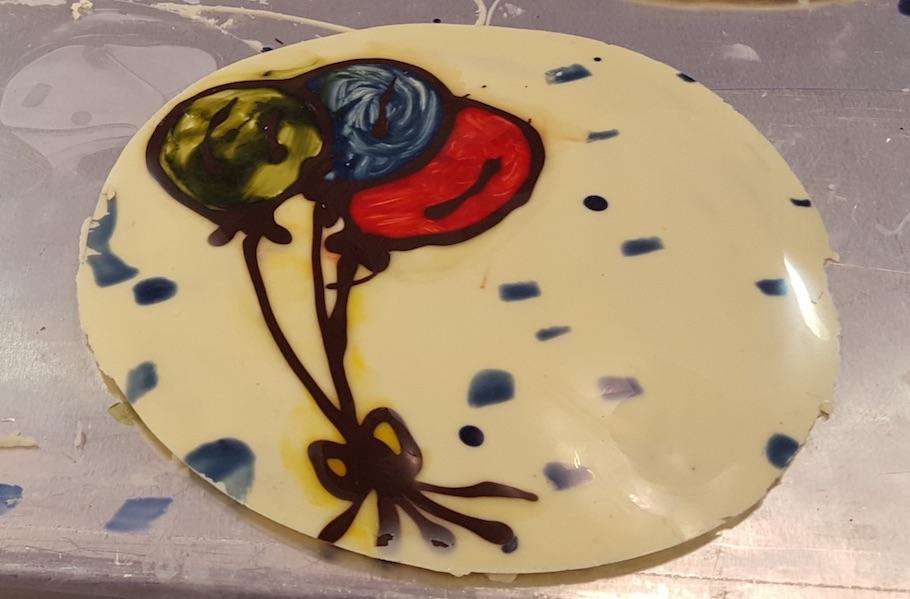 We are pleased to offer special chocolate plaques and pictures for your special occasions.Please contact us to discuss your ideas and requirements. The gallery gives some examples of our work. Each item is individually priced.
£0.00