Orangettes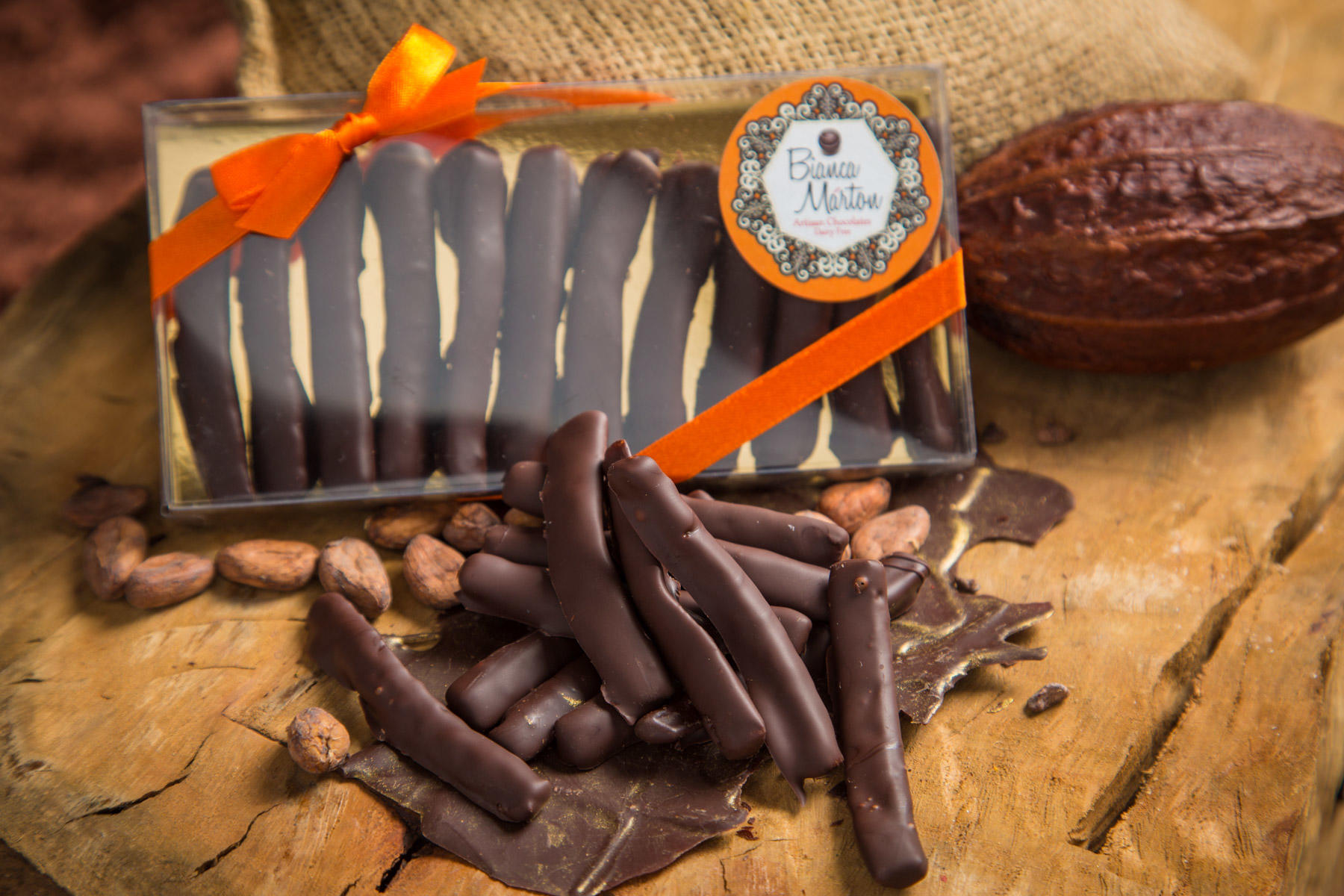 Orangettes
Candied orange peel dipped in 75% single origin dark chocolate. The chocolate has been chosen to balance the sweetness of the orange peel, and create a harmonious experience. A true classic.
Suitable for Vegans
Add a gift message:
Use the "Message" section below to add your personal message. We will print this on our complimentary card, and include it with your gift free of charge.
Alternatively you may choose to buy one of the lovely artisan cards  we offer:  Buy an Artisan Card.  If you do so we will print your message using the card you purchase, and include it with your gift.
DELIVERY & RETURNS
Learn how to edit the text in this section by looking at your theme's notes section.