Fruit Cake Balls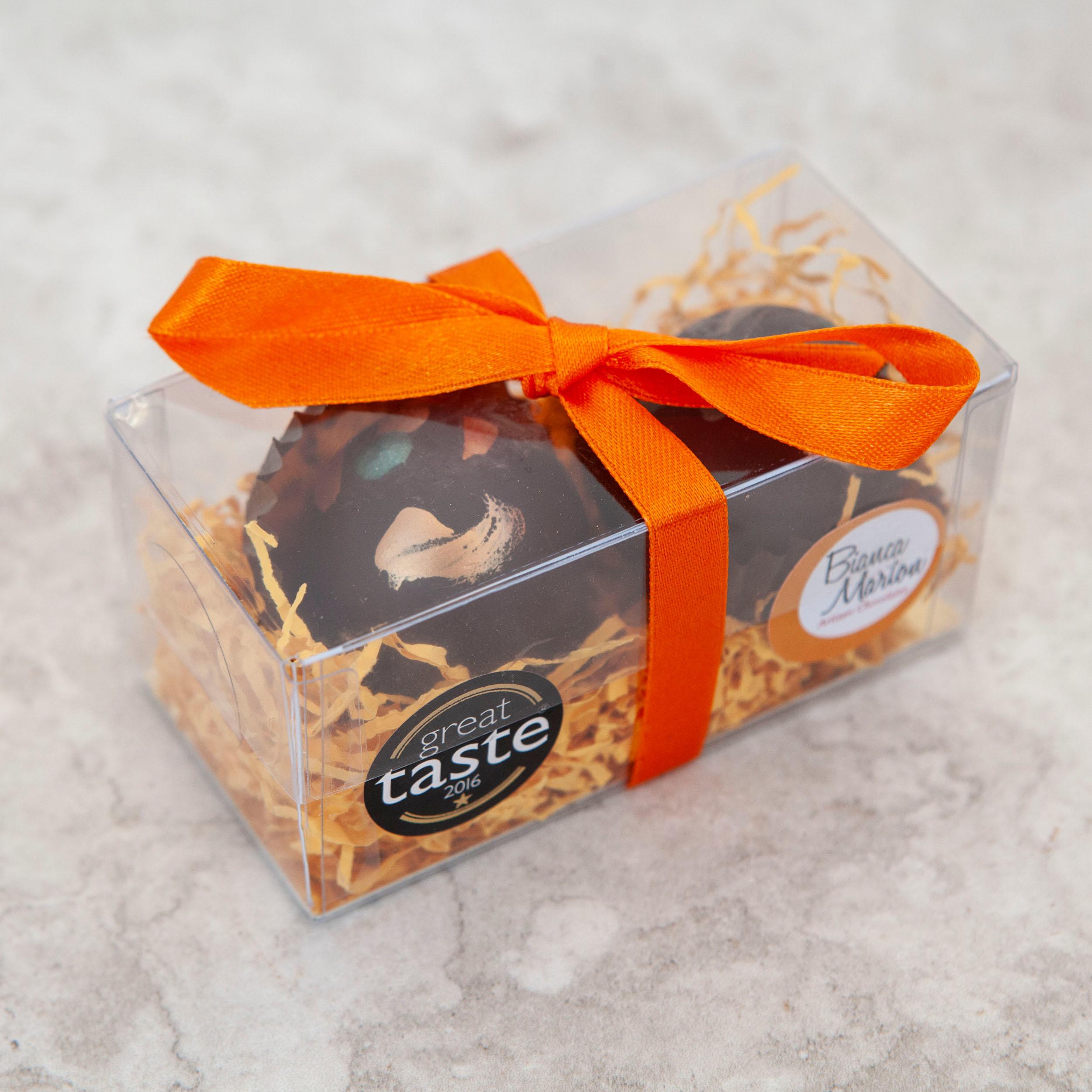 Fruit Cake Balls
Great Taste Award winner Fruit Cake Balls  - Our Delicious, Dairy Free and Vegan take on the traditional fruit cake.
Raisins, dates, and orange peel are soaked and ripened in flavoursome Hungarian plum schnapps. The cake itself has been ripened, and regularly fed with plum schnapps for several months.  Dark muscovado sugar,  flour and mixed spices add lovely flavours. 
Each box contains 2 individually finished, and hand-decorated chocolate covered cake balls. 
Each ball is 30mm in diameter
Vegan, dairy free
Ingredients:
Dried fruits soaked in plum schnapps (alcohol), dark muscovado sugar, dairy free margarine, flour (wheat), plum schnapps (alcohol), organic egg replacer, mixed spices, 75% dark chocolate, edible food paint E172, E202
allergens in bold
Earn

0

reward points
FRUITCAKE2X
DELIVERY & RETURNS
Learn how to edit the text in this section by looking at your theme's notes section.