Candied Orange Slices in Chocolate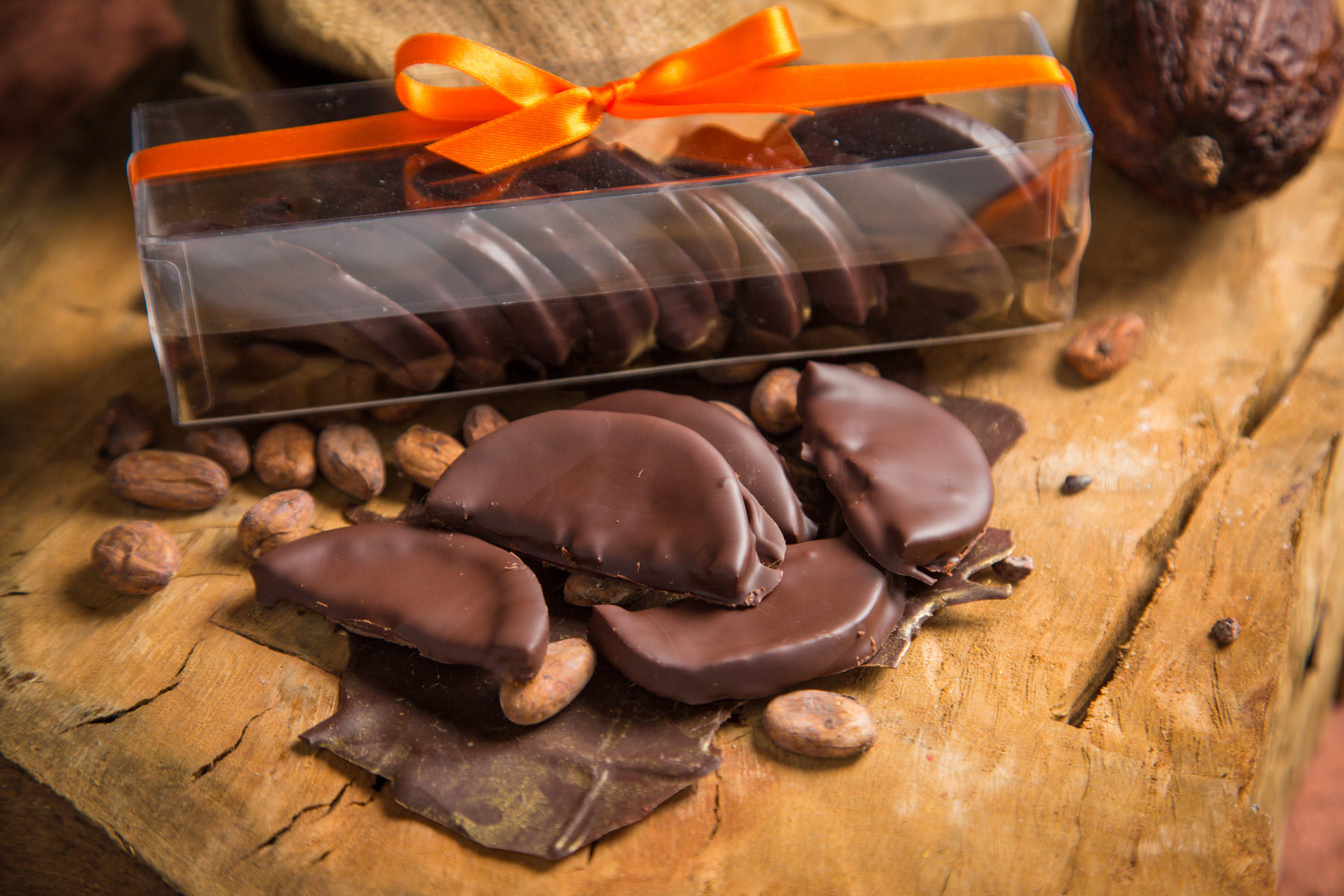 Candied Orange Slices in Chocolate
Vegan, dairy free
A real treat for the autumn and the coming festive season. Flavoursome candied orange slices dipped into delicious, 75% single origin dark chocolate, that comlement the juicy, bitter sweet flavour of the orange. 
Each slice is and carefully hand dipped in our own workshop, and packed for a generous, sharing portion.
 Add a gift message:
Use the "Message" section below to add your personal message. We will print this on our complimentary card, and include it with your gift free of charge.
Alternatively you may choose to buy one of the lovely artisan cards  we offer:  Buy an Artisan Card.  If you do so we will print your message using the card you purchase, and include it with your gift.
DELIVERY & RETURNS
Learn how to edit the text in this section by looking at your theme's notes section.