Chocolate Christmas Baubles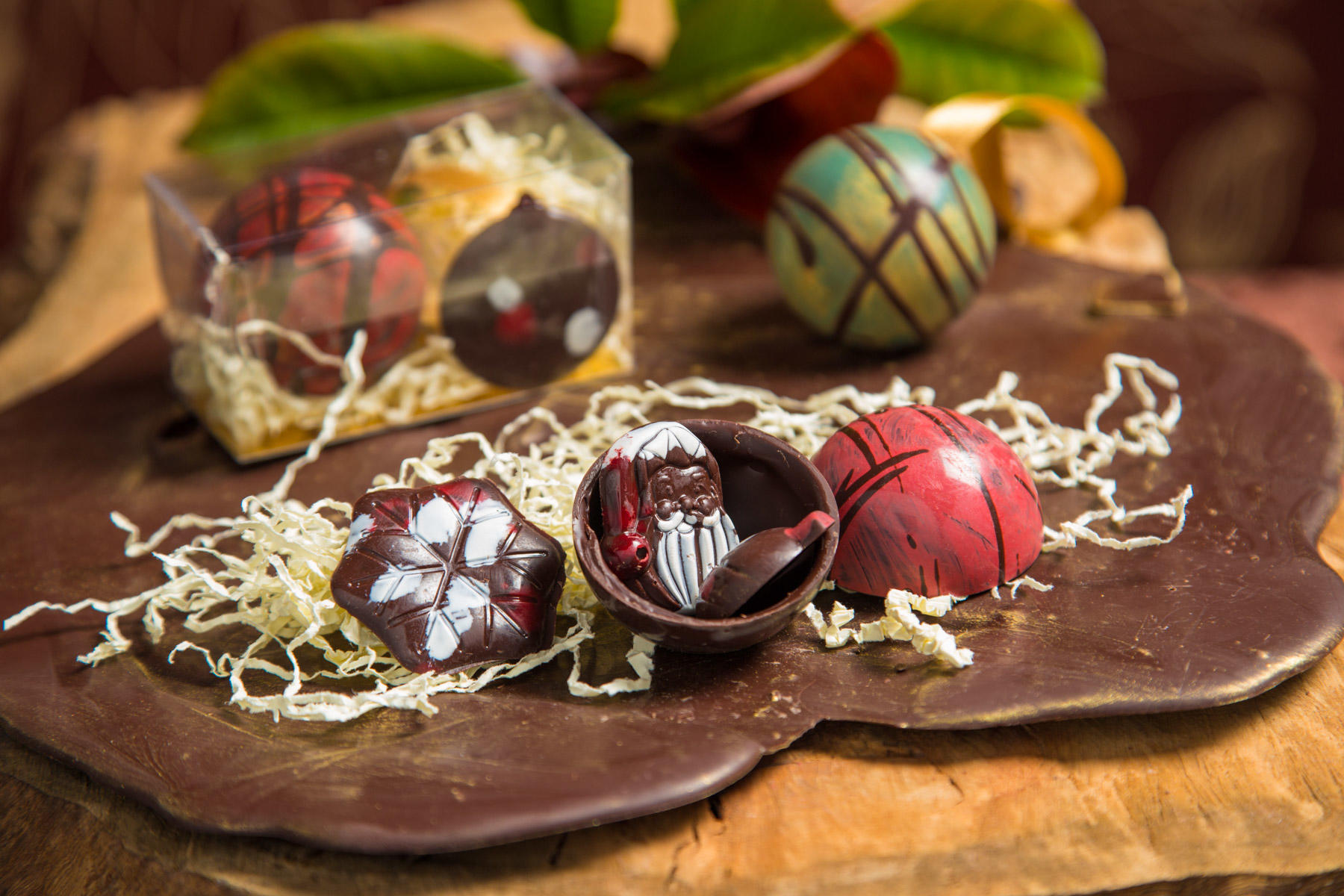 Chocolate Christmas Baubles
These lovely, hand-decorated chocolate Christmas baubles will add a special spark to your Christmas tree, or table. They are not only decorative, but are also made of delicious, high quality 75% single origin Tanzanian dark chocolate. Two decorated Christmas shapes hide in each bauble, and an additional one just in your box.
Hang them on your Christmas tree, put them on your Christmas table, or make someone happy with this lovely gift. Ideal for Secret Santas, Christmas dinner gifts, decoration and entertainment.
Diameter of bauble: 50 mm The decoration we use is cocoa butter based edible food paint. Cocoa butter is a native ingredient of chocolate, and contains no dairy.  A small amount gold or silver shimmer may also be applied to the finishing. The pictures are indication only, colours, shades and patterns vary on each bauble.
Dairy free, suitable for Vegans
Add a gift message:
Use the "Message" section below to add your personal message. We will print this on our complimentary card, and include it with your gift free of charge.
Alternatively you may choose to buy one of the lovely artisan cards  we offer:  Buy an Artisan Card.  If you do so we will print your message using the card you purchase, and include it with your gift.
DELIVERY & RETURNS
Learn how to edit the text in this section by looking at your theme's notes section.