Chocolate Heart Box with 10 Assorted Chocolates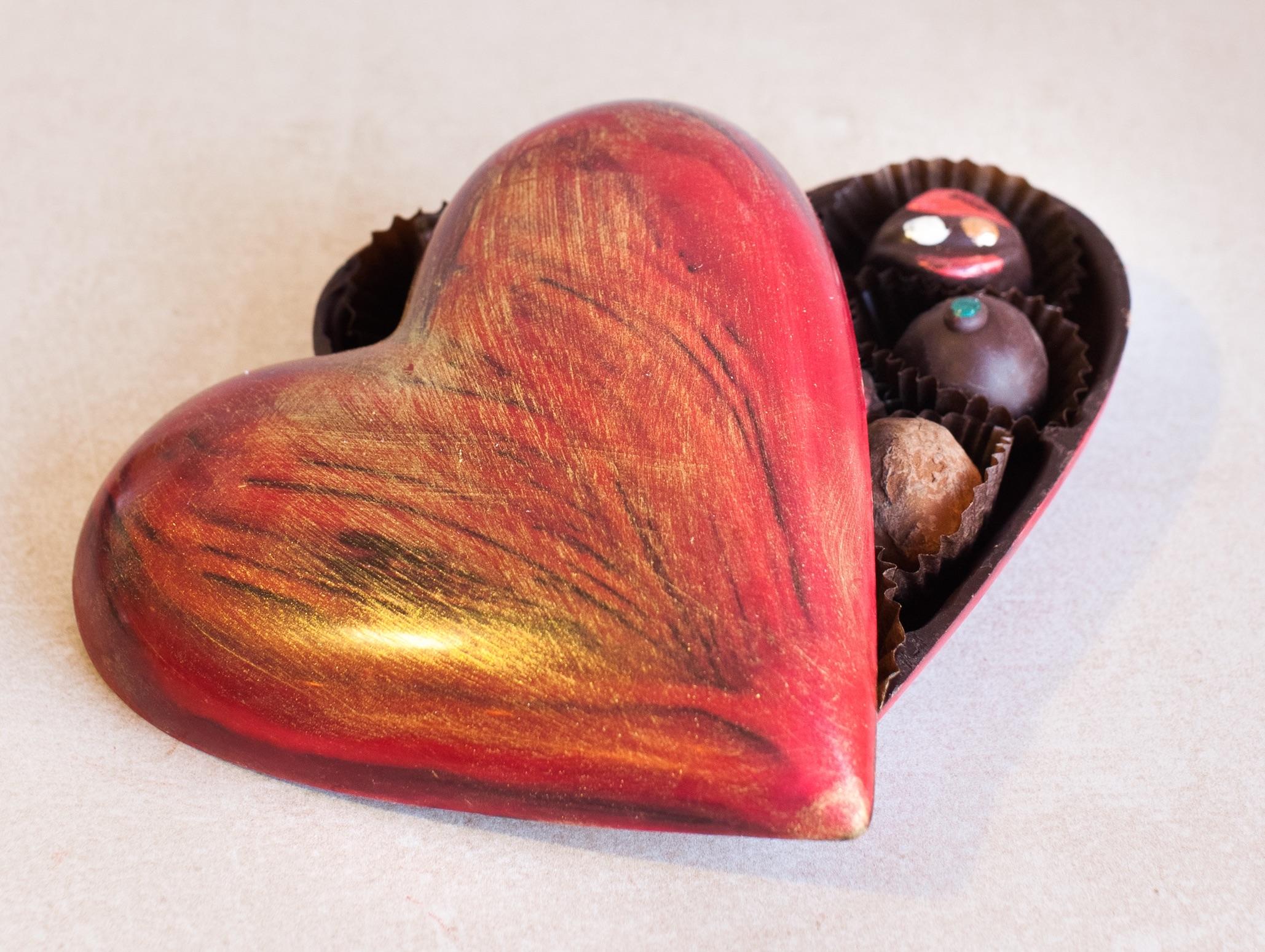 Chocolate Heart Box with 10 Assorted Chocolates
A unique, delicious and beautiful chocolate gift - an edible heart box filled with our fresh chocolates.
A lovely gift to celebrate all special occasions. An ideal gift for your wedding anniversary.
The chocolate heart is 145 mm wide, weighs approximately 150g, and contains 10 filled chocolates.
The heart and truffle shells are made from 75% single origin Tanzanian dark chocolate, and the truffle ganache is made using organic dark chocolate and coconut cream to give a lovely pure taste and great texture.
Some of our best selling flavours are: Sea-salted Caramel, Mint and Maple*, Nicaragua*, Tanzania, Tonka, Cardamom, Ginger, Peanut Butter, Whole Hazelnut, Lemon, Raspberry, Champagne, Tequila-Lime*, Vodka Cherry, Rose and Geranium Creams.
* Academy of Choclate and Great Taste Award winners.

Please use the "Message" box to specify any flavour requirements, or if you would like something excluded/included, e.g. no nuts, no alcohol.
Nutritional values of individual truffles, shelf life and storage instructions are listed on the About Our Chocolates page.
Dairy free and suitable for vegans.
The pictures are indication only, colours, shades and patterns vary on each chocolate box.
Add a gift message:
Use the "Message" section below to add your personal message. We will print this on our complimentary card, and include it with your gift free of charge.

Earn

0

reward points
HEART10
DELIVERY & RETURNS
Learn how to edit the text in this section by looking at your theme's notes section.