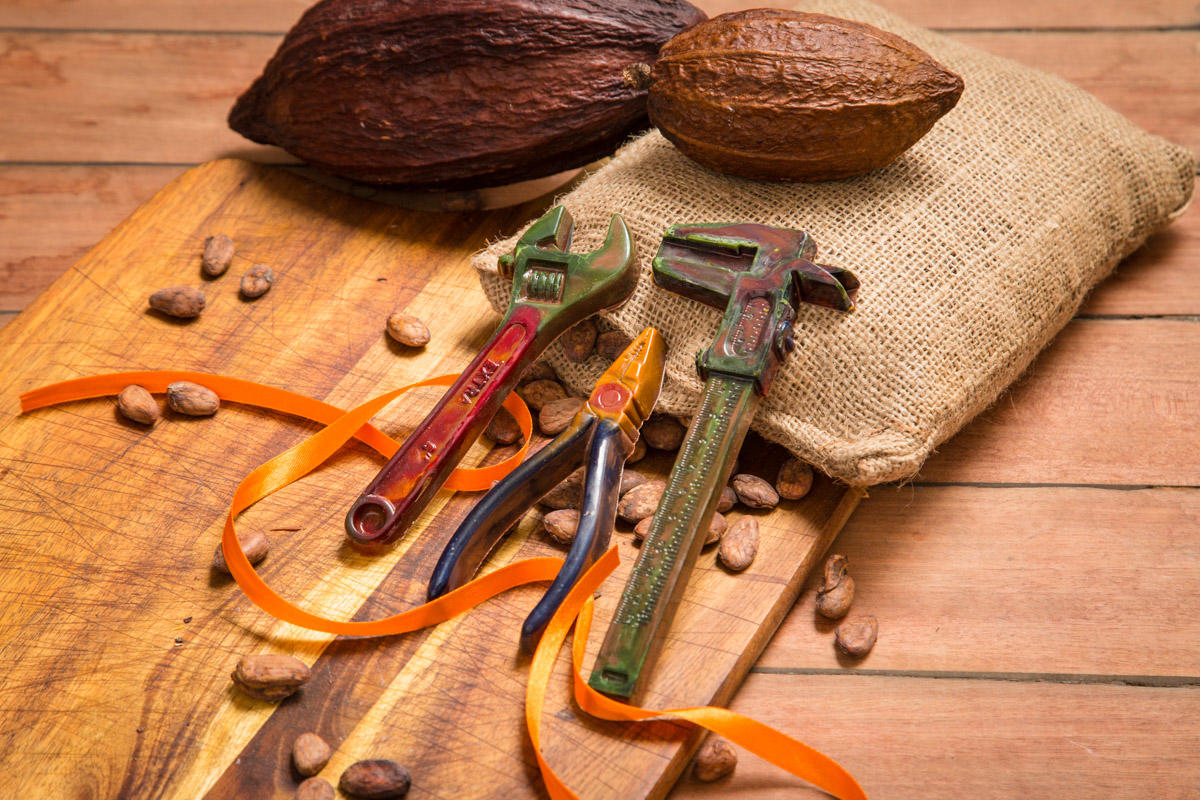 A Chocolate Toolset
Cannot do without your tools? These solid chocolate ones are totally indispensable.  Especially, if you feel more like nibbling on chocolate, than putting in serious work.
These chocolate tools are individually hand-decorated, no two are identical. The decoration we use is cocoa butter based, with a small amount of edible food paint.  Cocoa butter is a native ingredient of chocolate, and contains no dairy.
The pictures are indication only, colours, shades and patterns vary on each toolset.