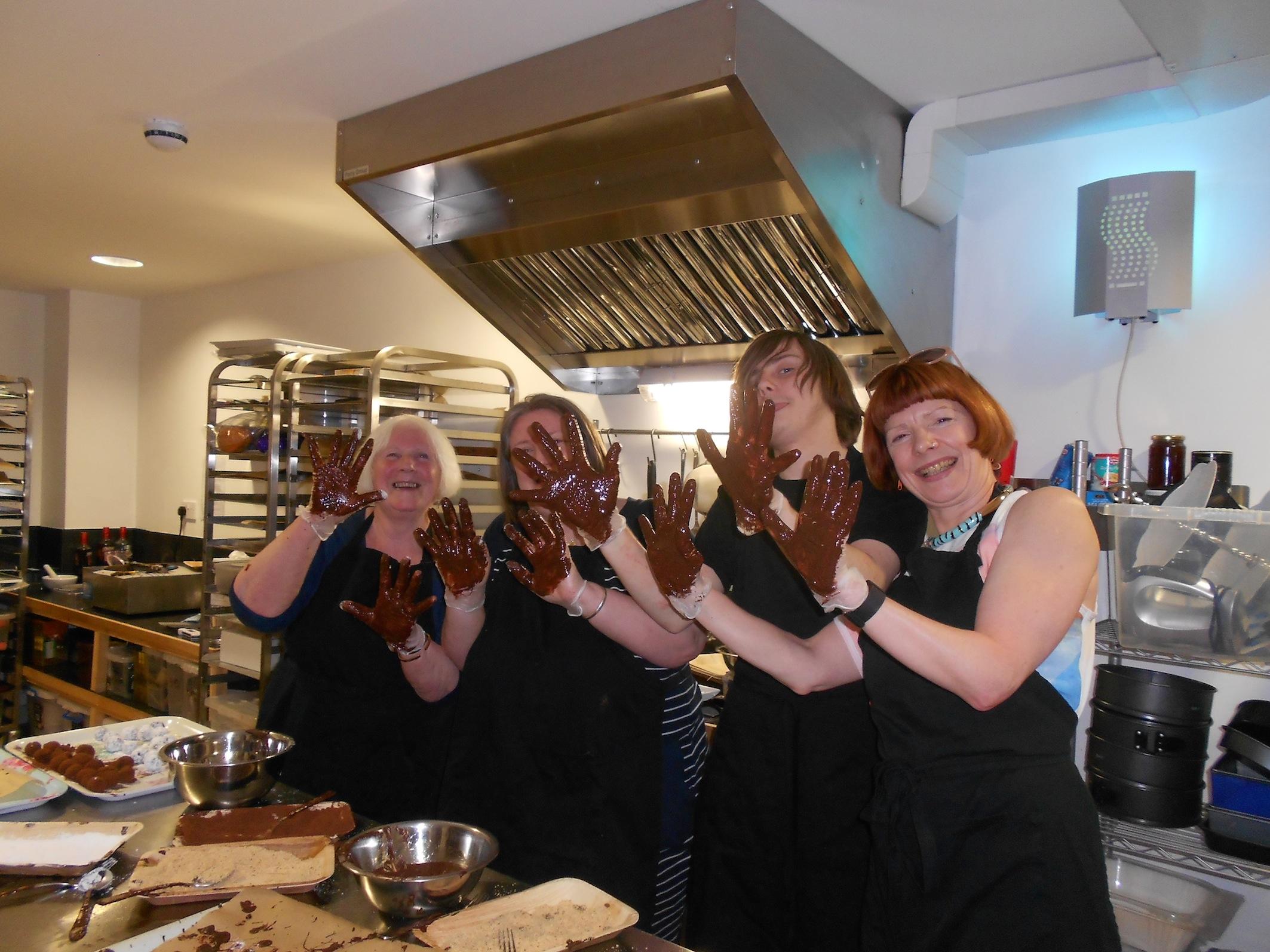 Truffle Making Workshop
Truffle Making Workshop
How do you feel about learning to make amazing, professional looking, delicious dairy free truffles?
Join a small group of like-minded people for some seriously fun chocolate making.
In our truffle making workshop you will mix, stir, flavour, pipe and temper – literally put your fingers into chocolate.
We will also share knowledge about chocolate with you, and invite you for a mini tasting of characterful chocolates.
You will take home the truffles you make in beautiful gift packaging. They will make a wonderful gift for your friends and loved ones, if you can bring yourself to part with them.
Course duration: 2 – 2.5 hours
Cost/person: £79
Children from the age of 7 are welcome.