Chocolate Making Workshop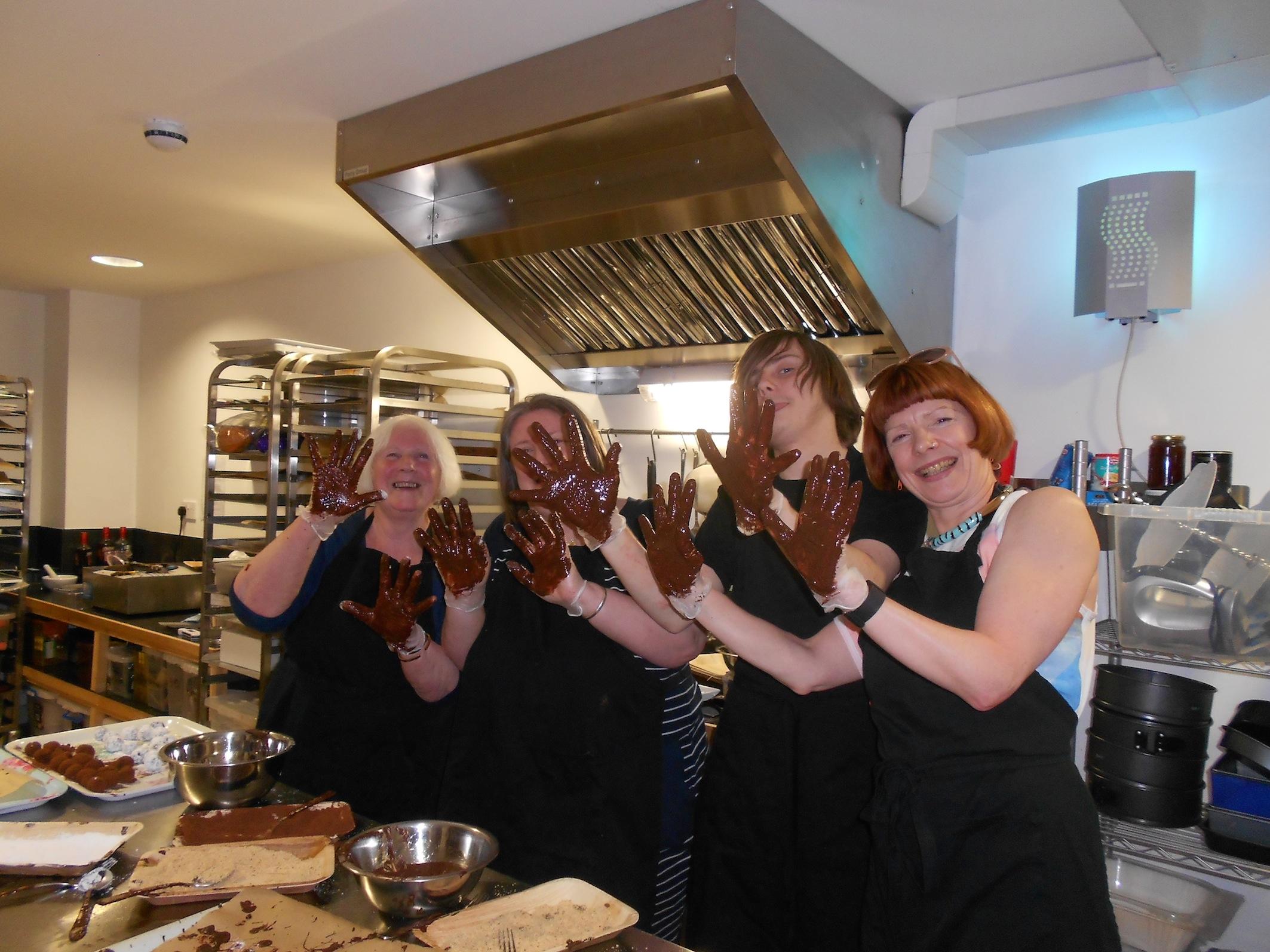 Chocolate Making Workshop
Chocolate Making Workshop
How do you feel about learning to make amazing, professional looking, delicious Vegan and dairy free truffles?
Join a small group of like-minded people for some seriously fun chocolate making.
In our truffle making workshop you will mix, stir, flavour, pipe and temper chocolate – learn the key skills that will get you started in working with chocolates. You will also learn how to make all this by keeping it Vegan and dairy free. 
We will also share knowledge about chocolate with you, and invite you for a mini tasting of characterful chocolates.
You will take home the chocolates you made in beautiful gift packaging. They will make a wonderful gift for your friends and loved ones, if you can bring yourself to part with them.
Course duration: 2 – 2.5 hours
Cost/person: £79
Children from the age of 7 are welcome.
You will enjoy a real hands-on experience in a small group, with high level of attention to individual requirements, questions, and  interests. Workshops will be run for a minimum of 4 participants (maximum group size 8 people).

To book a place for any of our events please call our shop on 020 87972239 during opening hours: 
Mon - Sat 10 - 6, Sunday 11 - 4
DELIVERY & RETURNS
Learn how to edit the text in this section by looking at your theme's notes section.