Corsican Honey Truffles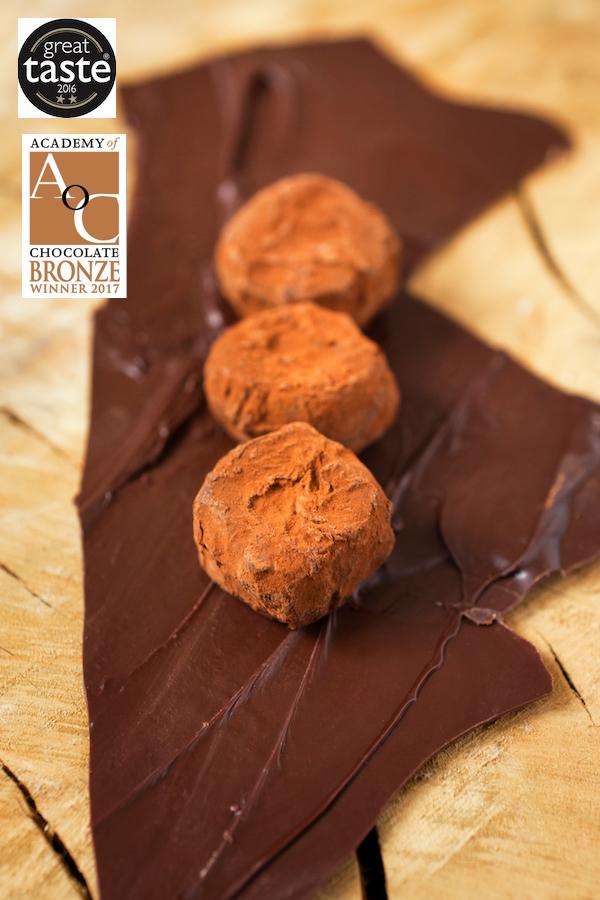 Corsican Honey Truffles
Our most unique, and rightfully acclaimed chocolate truffle. Received 2 Great Taste Awards Stars in 2016, and an Academy of Chocolate Bronze Award in 2017.
Wonderful strong chestnut honey blending beautifully with the dark chocolate ganache. Thin layer of chocolate seals it, the cocoa dusting completes the experience. 
Dairy free, made with honey
We use chestnut honey to flavour this lovely chocolate, and it is made with traditional methods, respecting nature and bees. However, we appreciate that honey is not considered Vegan
Our truffles are freshly made without any artificial preservatives, and are best enjoyed fresh. If you are ordering your chocolates in advance for a specific date, please give us your required delivery date in the "Ordering for a specific date?" section below.
Ganache: dark chocolate, organic coconut cream, chestnut honey.
For more information about shelf life,  ingredients and nutritional values as well as potential allergens please visit the About Our Chocolates page.
Single truffle orders will be packed in beautiful, clear-faced Kraft bags, or in some other appropriate way depending on your order size.
DELIVERY & RETURNS
Learn how to edit the text in this section by looking at your theme's notes section.