Hand-decorated Easter Eggs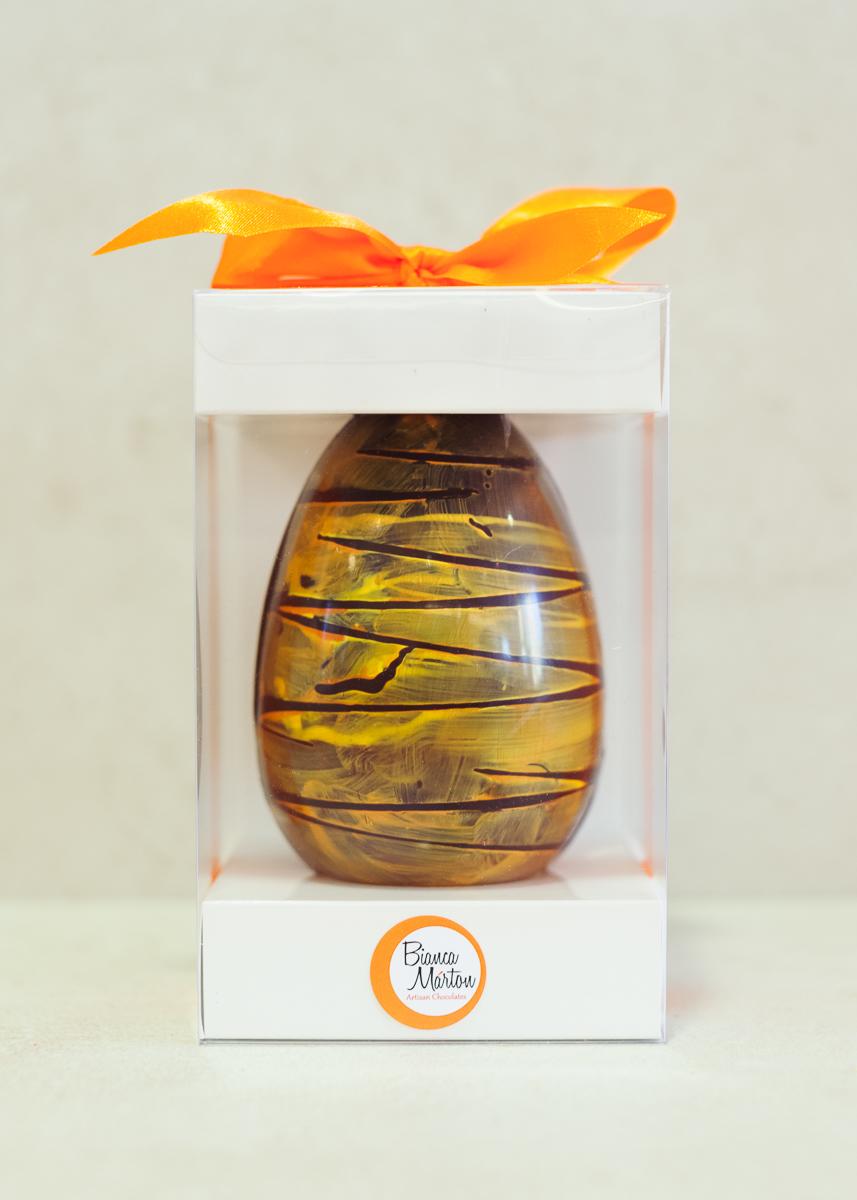 Hand-decorated Easter Eggs
Hand-made and decorated, quality Easter eggs - available in 75% single origin dark chocolate. They are individually boxed, and make a delightful present for friends and family. 
These eggs are beautifully decorated with patterns and colours that suit your Easter celebration. They come in a decorative box that will make your gift egg stand out.
You may also want to order some of our selling praline filled mini Easter, which complement your Easter egg beautifully. 
These Easter eggs are individually made, no two are identical. There will be slight differences in the patterns and shades of colour. We use a small amount of edible food paint dissolved in cocoa butter to create the decorative finish.  Cocoa butter is a native ingredient of chocolate, and contains no dairy.
Height of eggs: 125 mm, and weigh ca. 130g (slight variations possible as hand-made)
Dairy free, suitable for Vegans.
The mini Easter eggs that may be ordered together with this Easter egg contain nuts.
DELIVERY & RETURNS
Learn how to edit the text in this section by looking at your theme's notes section.