Extra Large Easter Eggs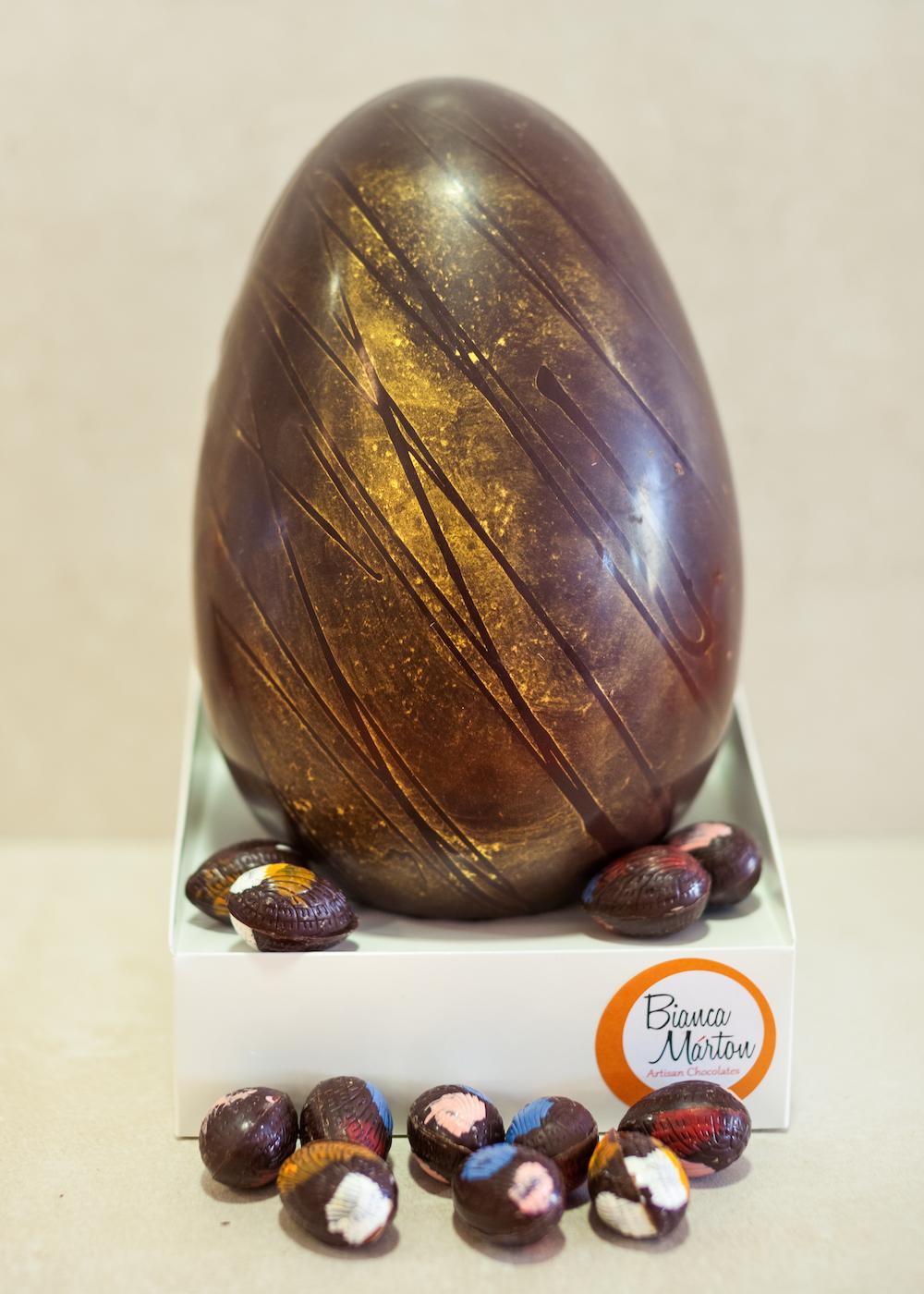 Extra Large Easter Eggs
Large and elegant Easter eggs that stand out with both taste and style.
They are hand-made with love and care using high quality single origin 75% Tanzanian dark chocolate. They boast a beautiful gold shimmer while allowing the natural beauty of chocolate to shine as well. 
Our best selling praline filled mini Easter eggs, which you may order with these eggs add an extra element of delicious joy.
Size:  200mm tall and 150mm at the widest. Weight: ca. 450g (slight variations are possible as they are hand-made)
These Easter eggs are individually made, no two are identical. There will be slight differences in the patterns.
Dairy free, suitable for Vegans.
The mini Easter eggs that may be ordered together with this Easter egg contain nuts.
DELIVERY & RETURNS
Learn how to edit the text in this section by looking at your theme's notes section.