Hand-printed Greeting Cards - Heart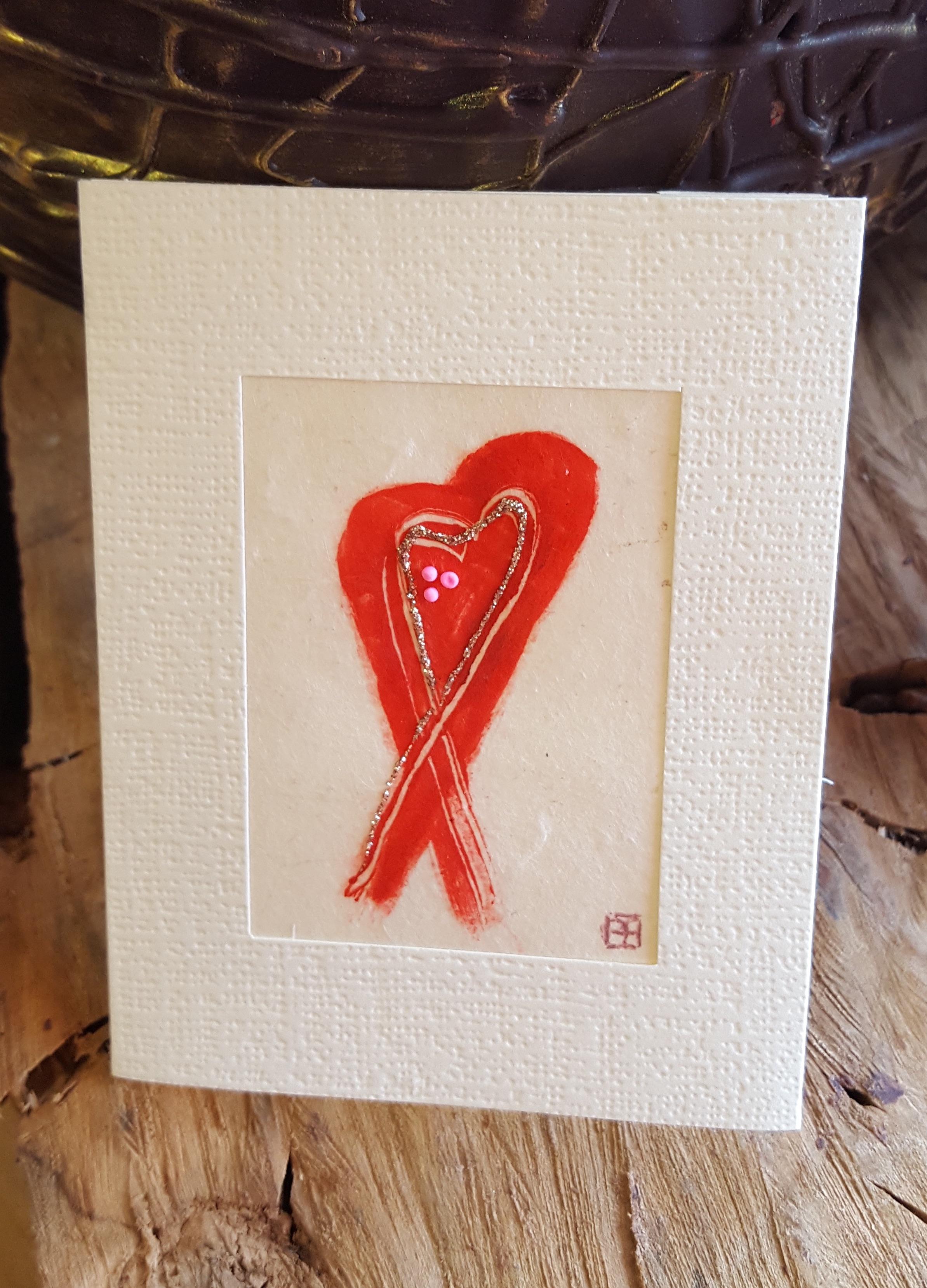 Hand-printed Greeting Cards - Heart
Add a beautiful artisan card to your gift to carry your message, be it love, appreciation, or a 'thank you'.
These unique, monotype pictures are set in a bi-fold cream linen look card, and are a small, mounted piece of art.
Each card comes with a separate sheet on which we will print your message, and then attach it in the middle of the card.
Multiple cards of each design are available, but no two will be the same due to the bespoke nature of the making. 
4.5 inches long x 3.5 inches wide (ca. 115 x 90 mm).
Each card is a hand-made by artist Brenda Elvin in Ealing, London. To learn more about her work please follow this link: Artist Portfolio: Brenda Elvin
DELIVERY & RETURNS
Learn how to edit the text in this section by looking at your theme's notes section.