Mint & Maple Truffles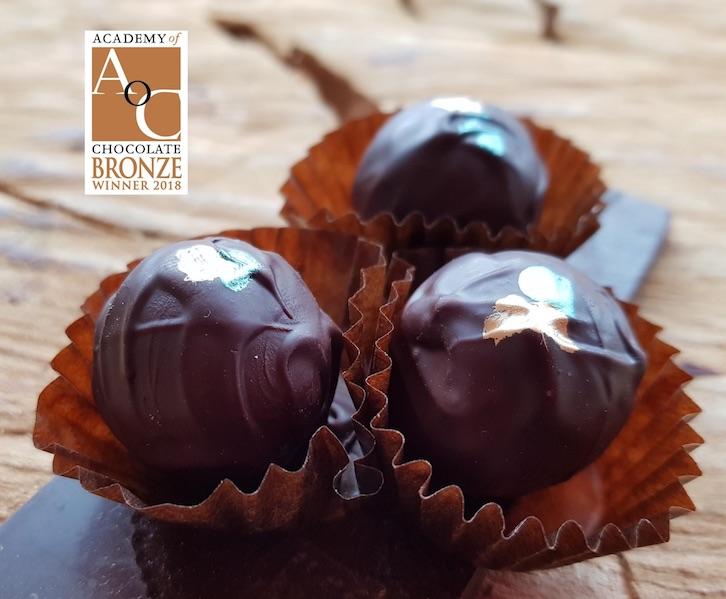 Mint & Maple Truffles
These fresh mint infused chocolate truffles will bring up the feel of a delicious Moroccan mint tea, while the maple syrup gives it a dark, sweet earthy feel. 
Winner of the Academy of Chocolate Bronze Award in 2018.
Received a star at the Great Taste awards in 2018.
Hand-made chocolate shell: 75% single origin Tanzanian Criollo - Trinitario blend.
Ganache: 58% organic dark chocolate, organic coconut cream, fresh garden mint, organic maple syrup.
Vegan, dairy free

For more information about shelf life,  ingredients and nutritional values as well as potential allergens please visit the About Our Chocolates page.
DELIVERY & RETURNS
Learn how to edit the text in this section by looking at your theme's notes section.