Pink Himalayan Shards (Flavoured Chocolate Thins)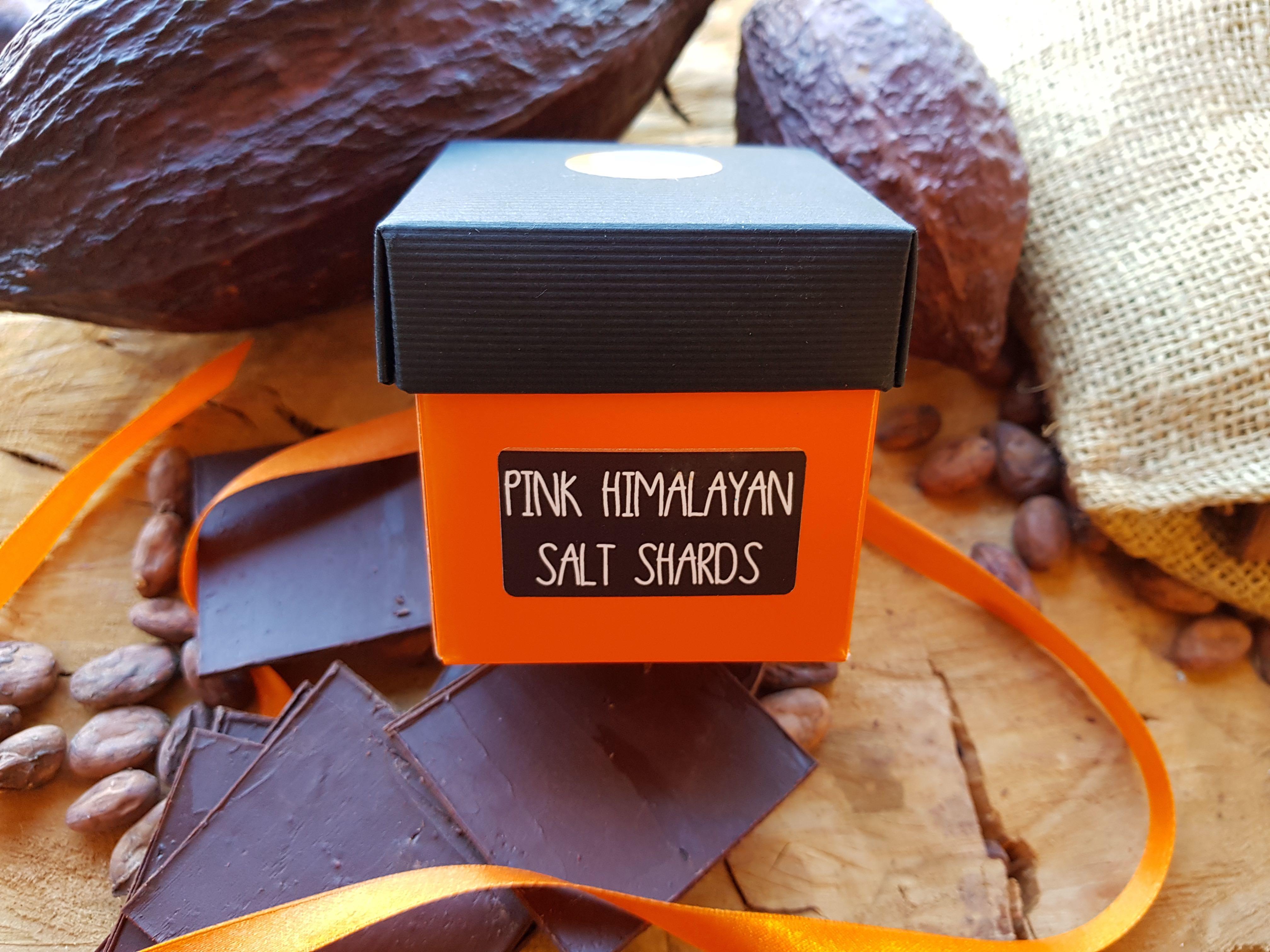 Pink Himalayan Shards (Flavoured Chocolate Thins)
Our thin tablets that we call shards are probably the nicest, and most delicious way to enjoy fine chocolate. The thinner the chocolate, the faster it will melt in your mouth, releasing all the complex flavours enclosed in that piece of chocolate. 
The pink Himalayan salt enhances the chocolate flavours, and adds an interesting dimension to them.
Boxes measure 67 x 67 x 70 mm. Min. weight/box 70 g.
Dairy free, suitable for Vegans.
Earn

0

reward points
SALTSHARD
DELIVERY & RETURNS
Learn how to edit the text in this section by looking at your theme's notes section.