Happy Speckled Easter Eggs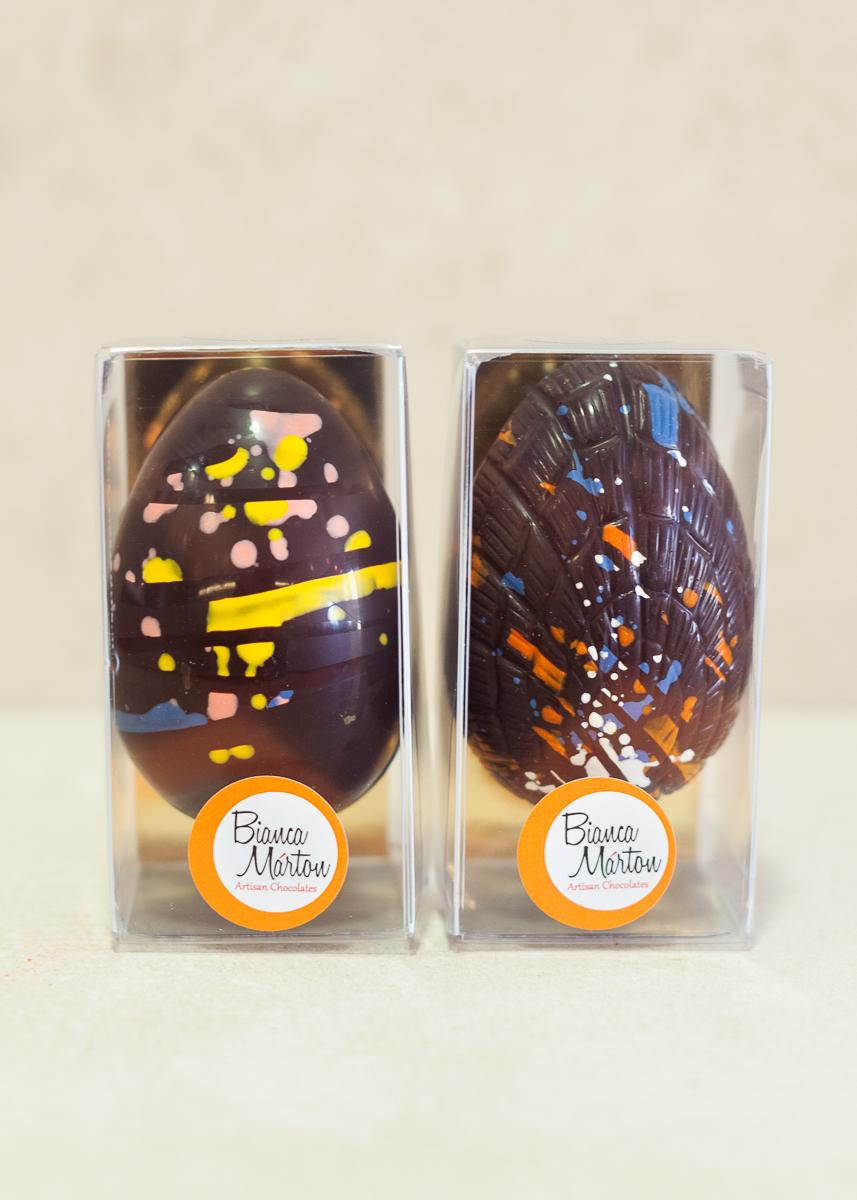 Happy Speckled Easter Eggs
Dark chocolate and non-dairy milk alternative Easter eggs:
Dark chocolate: made of 75% single origin Tanzanian dark chocolate. They are individually boxed, and make a delightful present for friends and family. 
Milk alternative: made of 40% Madagascan origin chocolate, with cashew nuts as milk replacer.  A delicious, very chocolaty and slightly nutty milk chocolate alternative. Contains nuts.
Beautiful, delicious, fun both for you and as a gift.
Height of eggs: 75 mm, weight ca. 40g.  (slight variations possible as hand-made). Minimum order quantity: 2 
These Easter eggs are individually made, no two are identical. There will be small differences in the patterns and shades of colour. We use a small amount of edible food paint dissolved in cocoa butter to create the decorative finish.  Cocoa butter is a native ingredient of chocolate, and contains no dairy. 
Dairy free, suitable for Vegans
DELIVERY & RETURNS
Learn how to edit the text in this section by looking at your theme's notes section.