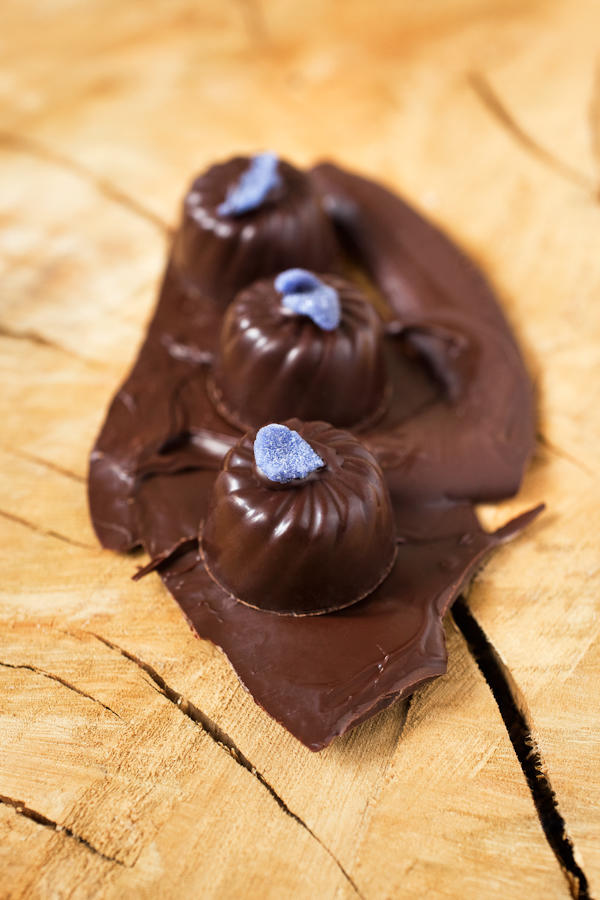 Traditional Violet Creams
A delicious trip down memory lane: fragrant and delicious violet cream chocolates. 
Hand-made chocolate shell: 75% single origin Tanzanian Criollo - Trinitario blend.
Fondant cream: sugar, glucose syrup, water, violet essence
Soya free, Dairy free, suitable for Vegans.
For more information about shelf life,  ingredients and nutritional values as well as potential allergens please visit the About Our Chocolates page.
Single truffle orders will be packed in beautiful, clear-faced Kraft bags, or in some other appropriate way depending on the order size.